2022 CME/CE Accreditation & Designation
Physi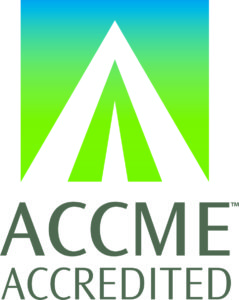 cians
Promedica International is accredited by the Accreditation Council for Continuing Medical Education (ACCME) to provide continuing medical education for physicians. This activity has been approved for AMA PRA Category 1 Credit™.
Nurses
Provider approved by the California Board of Registered Nursing, Provider #8495.
Physician Assistants
NCCPA accepts AMA PRA Category 1 Credit™ from organizations accredited by the ACCME. Please see the credit designation for AMA PRA Category 1 Credit(s)™ above. View NCCPA's guidelines for CME here.
Perfusionists
Category 1 CEUs for perfusionists are pending approval by the American Board of Cardiovascular Perfusion (ABCP).
Registered Cardiovascular Invasive Specialist (RCIS)
CCI does not approve CEUs directly, however CCI will accept CEUs that have already been approved by accredited sponsors of the Accreditation Council for Continuing Medical Education (ACCME). RCIS attendees will claim the physician certificate option when completing the online evaluation and can use that certificate to claim CEUs from CCI. Click for more information from CCI.
Radiologic Technologists
Category A credits will be requested from the ASRT when the 2022 program is completed. Updated information will be posted here.
Radiation Safety Credits for Physicians
This conference fufills the Title 17 California Code requirement for 4 CE credits in radiation safety for the clinical uses of fluoroscopy.
ABIM MOC Accreditation
Successful completion of this CME activity, which includes participation in the evaluation component, enables the participant to earn up to [TBD] Medical Knowledge MOC points and Patient Safety MOC credit in the American Board of Internal Medicine's (ABIM) Maintenance of Certification (MOC) program. Participants will earn MOC points equivalent to the amount of CME credits claimed for the activity. It is the CME activity provider's responsibility to submit participant completion information to ACCME for the purpose of granting ABIM MOC credit.
Please keep in mind the following dates when claiming your MOC points:
Physicians claiming MOC points for their participation in the symposium must complete the online program evaluation by December 19, 2022 in order for the MOC points to count toward any MOC requirements that are due by the end of 2022.
Evaluations received after December 19, 2022 and before March 20, 2023 will continue to be reported to the ABIM and any ABIM Board Certified physician who experienced a negative status change as a direct result of insufficient MOC points will have their status adjusted once the required number of points have been earned.
If you need your credits to count for your 2022 record, please be sure to submit your evaluation by December 19, 2022.  MOC points will not be available for this course after March 20, 2023.
Course Director
Paul S. Teirstein, MD, DNBPAS, FACC, FSCAI
Scripps Course Co-Directors
Matthew J. Price, MD, FACC, FSCAI
Curtiss T. Stinis, MD, FACC, FSCAI
Contact:​
Promedica International CME
300 Carlsbad Village Dr., Ste 108A-326
Carlsbad, CA 92008